If it's possible
it's preventable
We are doing in-person Classes
Our mission is to increase firearms safety and self-defense to our clients as well as enhance the personal safety and awareness to individuals seeking additional training. Safety is our #1 priority. We offer Firearm Safety courses which meet the requirements to obtain your License To Carry Pistols/Firearms (LTC)/ Firearms Identification Card (FID) permits in Massachusetts, Connecticut, Rhode Island, NH, FL and many other states. During our courses you will be handling firearms throughout the course.
In our advance training courses we apply our S.M.A.R.T approach to self-defense. 
Our S.M.A.R.T approach to Threat Perception and Self-Defense
S
Strategic
Long term or overall identification of goals and means of achieving them. 540 degree of situational awareness (Tactical Mindset/ What if game!)
M
Manipulation 
Control or influence (A person or situation) to be clever, turn odds to your favor. (Recognize your advantage and assailants disadvantage)
A
Acceptability 
Operational Plan. Determination as to whether the contemplated course of action is worth the cost. (Injuries, Life or Death)
R
Resilient 
Being able to withstand or recover quickly from difficult conditions/ situations, staying strong and flexible. (Mental and physical preparedness)
T
Technique 
The execution to complete a self-defense skill. (To quickly overcome your assailant)
In today's society there are hostile acts committed everyday towards innocent people!
Don't let today be your day – our motto is:
 "IF IT'S POSSIBLE, IT'S PREVENTABLE"!
"It's better to be prepared and have a skill and not need it, then to be unprepared and need a skill and not have it.
Stay prepared, Stay Safe."
Send a gift card to friends and family or purchase it now for your future use.
Fantastic instructor and an overall well laid out, interactive, and exciting course! I've used firearms all my life and felt this course would be boring/redundant, but I was more than pleasantly surprised. There is always more to learn and David was so knowledgeable. So glad I opted for this course (although a bit of a trek from my neck of the woods), it was 100% worth it. Thank you!
The instructor is very knowledgeable! I was a bit nervous about attending an in-person class involving guns, just because you never know the motives of your classmates during a training like this, but Dave had very good control over the process. No passing around guns, only a few people at a time for anything hands-on. So if you're feeling a little anxious like I was, rest assured this guy is like a hawk watching everything that happens in the room throughout the training. I would take another course with Dave. Great experience!
Went on 05/22/2022 with my dad. The instructor was amazing and knew what he was talking about. He also was funny and made the class enjoyable. Most importantly, he was patient with everyone and made sure they knew what they were doing before they left. I 100% recommend you attend this class when you're ready to get your LTC! I will definitely be sending my friends there!
I was fearful and apprehensive of gun handling when I was looking for places to do my classes. Dave made me feel extremely comfortable and he was patient and thorough and kept repeating things to make sure all the inexperienced people and first timers absolutely understood everything. I'd recommend SSD Tactical to anyone who wants to learn about gun handling and get their LTC, but are nervous about learning.
David Williams and his organization are the very, very best at what they do. He actually cares that you understand exactly what you're doing and he's very passionate about people being safe gun carriers. You should not be taking your classes anywhere else. This is the cream of the crop!
Dave and Crystal run a fantastic LTC course! It's straightforward and very informative. Dave has decades of experience as law enforcement and knowledge of many laws regarding firearms. They provided a safe and professional experience. I encourage anyone interested in getting an LTC to sign up for one of their courses and anyone nervous about the process, asking them for more information! I look forward to helping my Fiancée take this course through them. I know that she will be comfortable, confident and in good hands!
Took my firearms safety course with SSD Tactical. David was an absolute kickass instructor. I learned alot from him, and definitely recommend him as an instructor to anyone looking to take classes in firearm safety. He's a legend!
David and Crystal were so great! She kept in touch with me throughout the scheduling and David was a no nonsense straight talker - his instruction was relatable! I'm so happy that I went with their class - my daughter and I were in good hands!
Daves class was great. Very informative and a great presentation. Also takes the time to listen and answer all your questions. Would and will recommend to everyone!
Recommend highly. Dave is very knowledgeable in all aspects of the class he's teaching. My grandson and I learned alot and definitely enjoyed the range!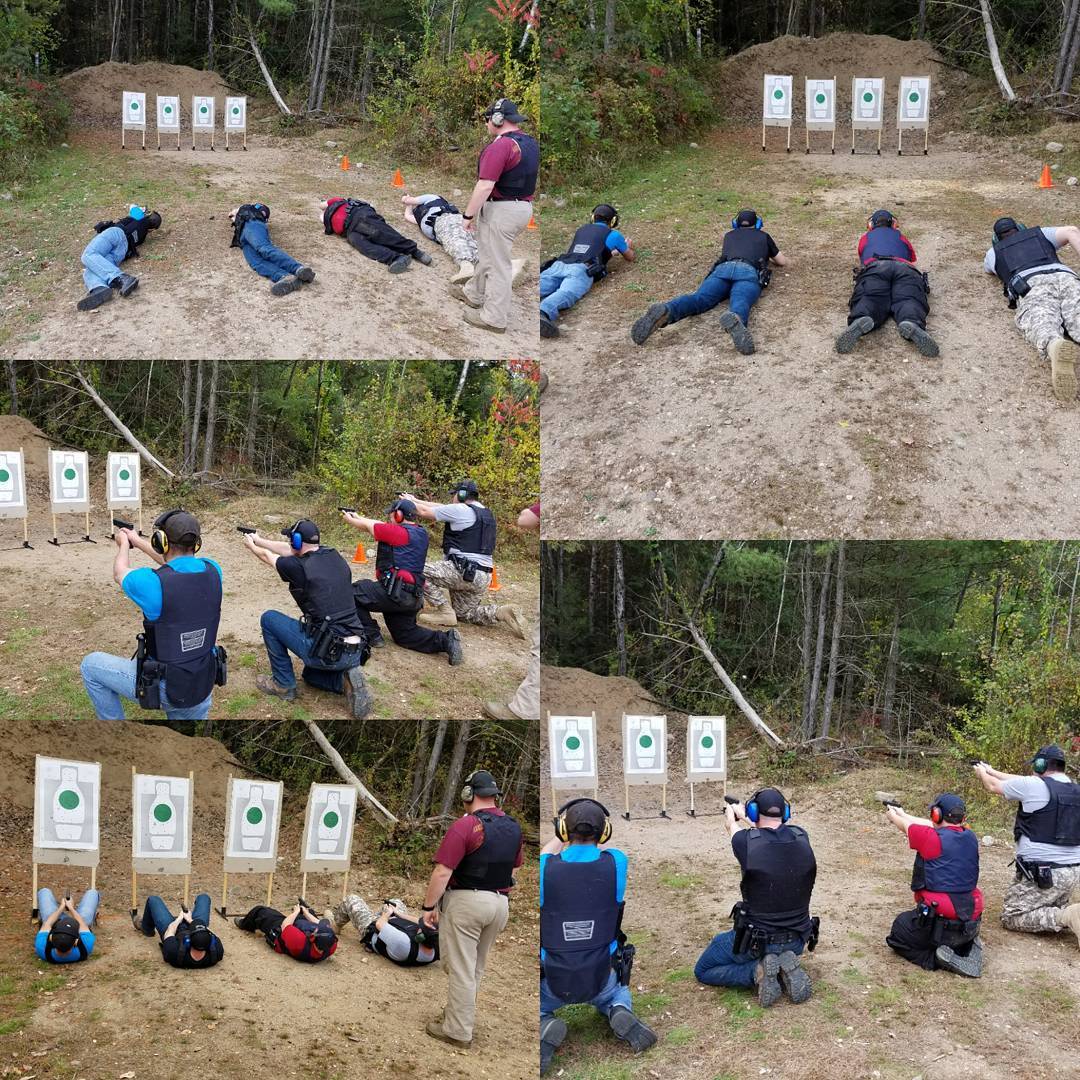 All you have to do is come and have fun, we capture the moments and make them last forever